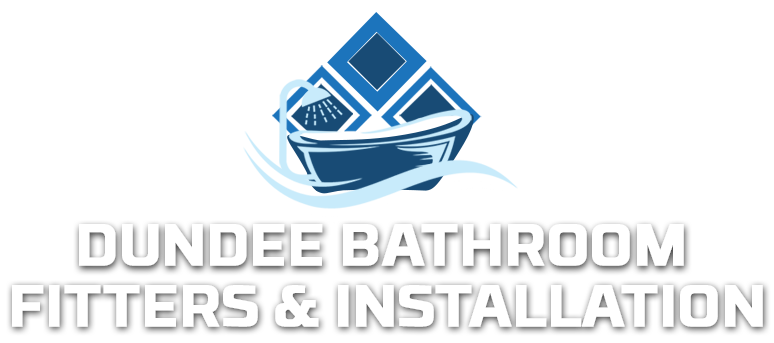 Just fill in your details and one of our bathroom experts will contact you shortly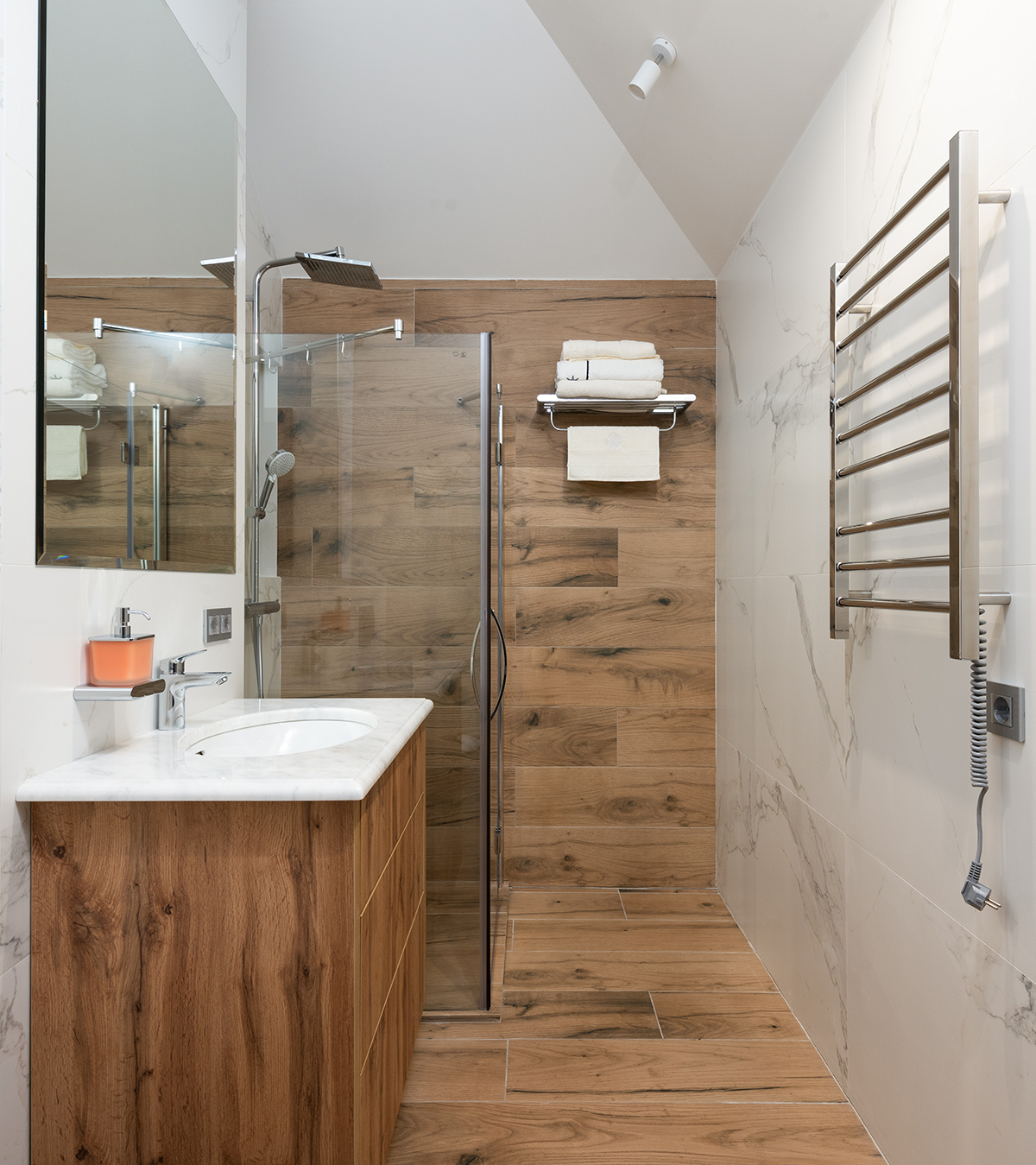 Bathroom Fitters Dundee l Tayside l Angus
With so many options for bathroom designs and styles, it can be difficult to choose which one you should go for your new home construction or renovation. From tiles to shower, cabinets and racks, the options are amazingly limitless.
The entire process of bathroom installation or remodelling can be stressful. Getting help from a bathroom specialist can save you from all the hassles and inconveniences.
If you are in Dundee or anywhere in the Tayside area, and you need help on your upcoming bathroom renovation, get in touch with our experts at Dundee Bathroom Renovators. We specialise in bathroom design, installation, tiling, and electrical work. Our team is comprised of highly-trained, experienced, licensed and insured bathroom fitters, tile specialists, carpenters, plumbers, and electricians.
Our professional bathroom designer will help you pick the right design and materials that will perfectly match your needs and budget. We have in-house plumbers and electricians to install the safest and the most energy efficient plumbing fixtures and electrical works. Our team is known for our excellent work ethics and craftsmanship, and we have served countless home and business owners in Dundee and the surrounding areas who can attest to that.
Modern Bathroom showrooms Dundee
A great idea is to look at bathrooms and suites in a showroom in Dundee, you can come to some local showrooms we have in Dundee to get a real feel of what you may like.
One of the benefits of coming to a Bathroom showroom in Dundee is to get a more realistic feel of the bathroom options and sizing. Bring your measurements of your bathroom to the showroom with you so you can chat with the experts and see which suites will fit your bathroom for a sizing appearance.
A smart option is to use the showrooms to help get your vision and ideas clearer, then once clear in your mind you can start talking to bathroom fitters in Dundee and contractors in Dundee for individual quotes before finalizing who you will go with.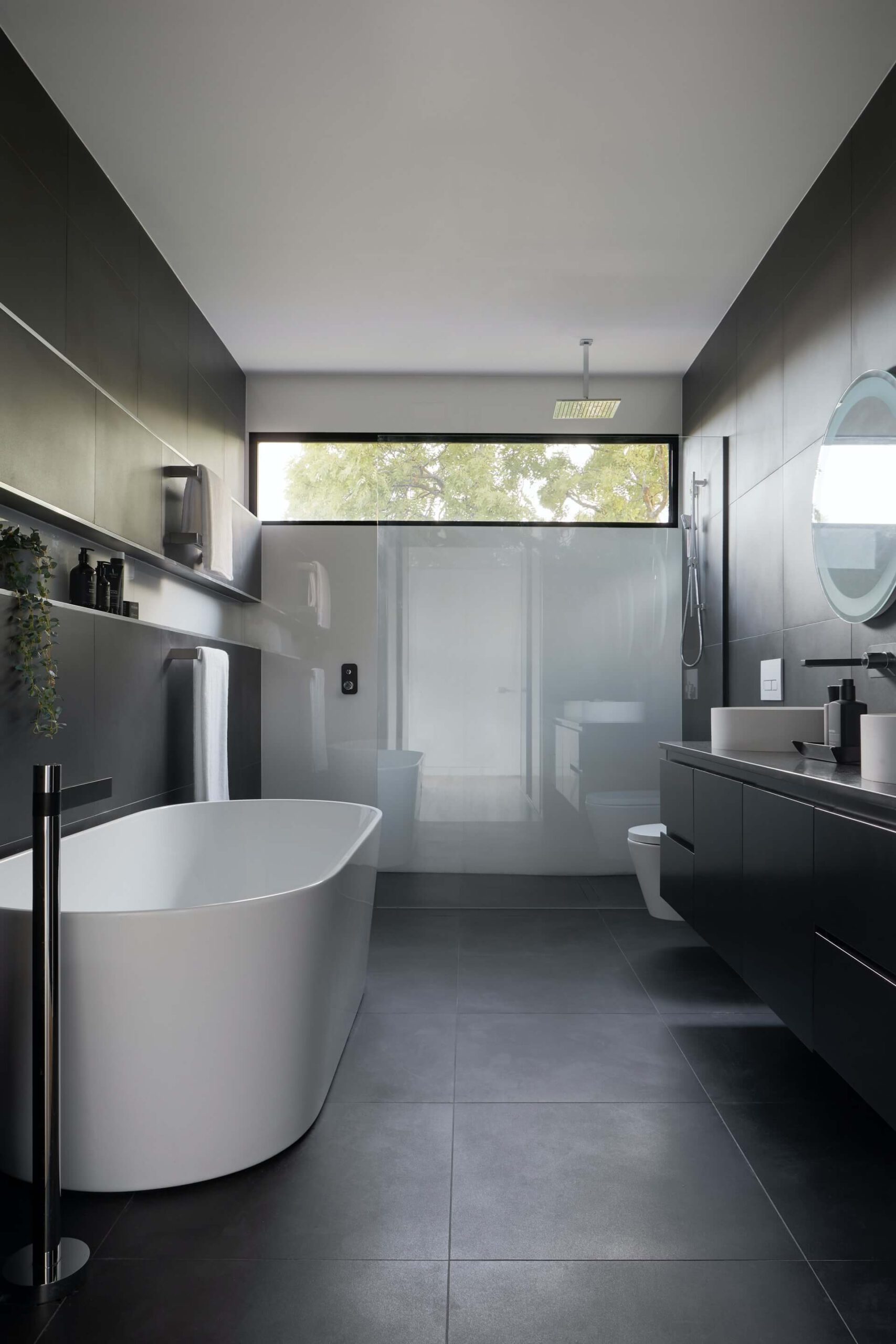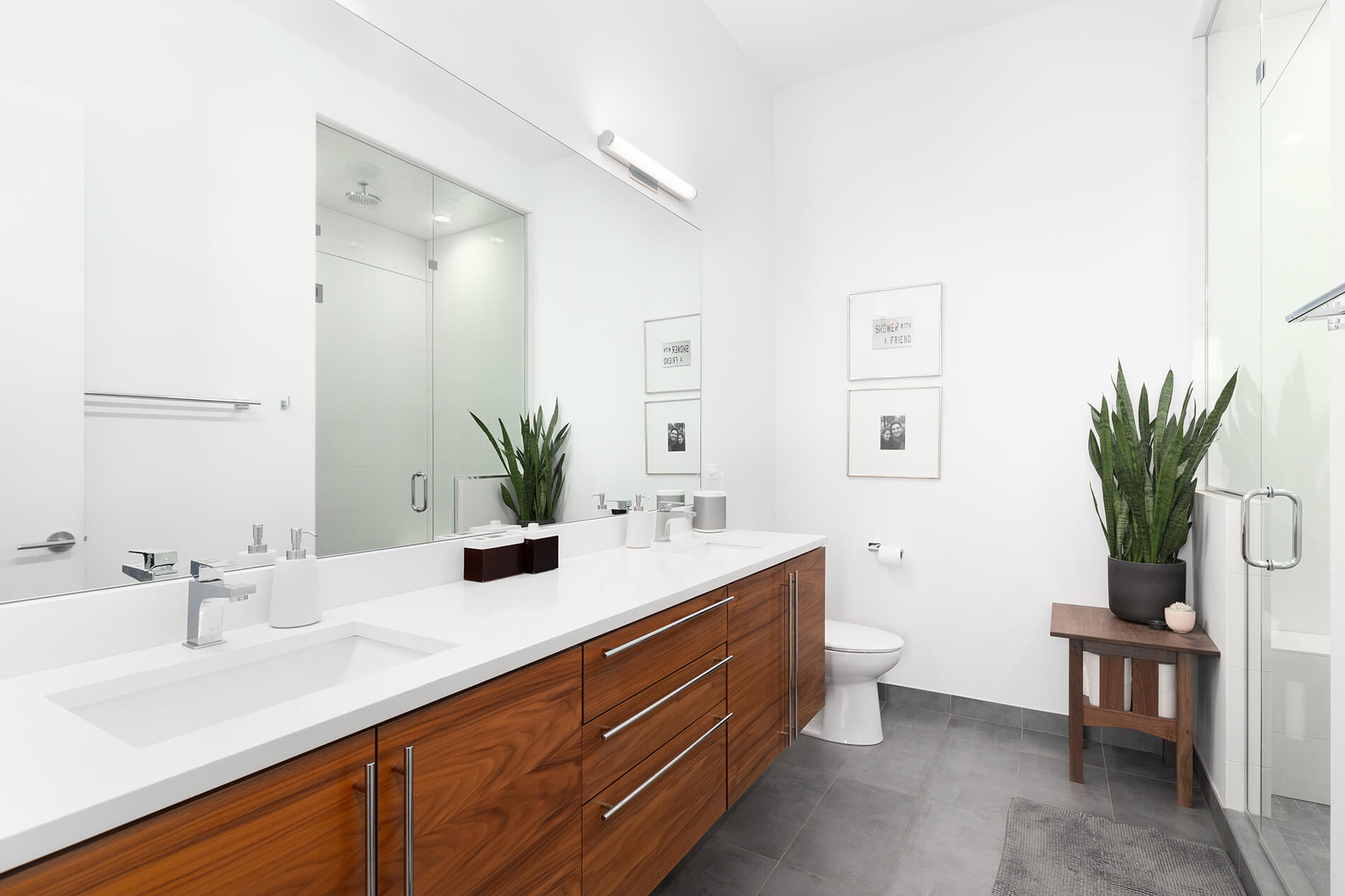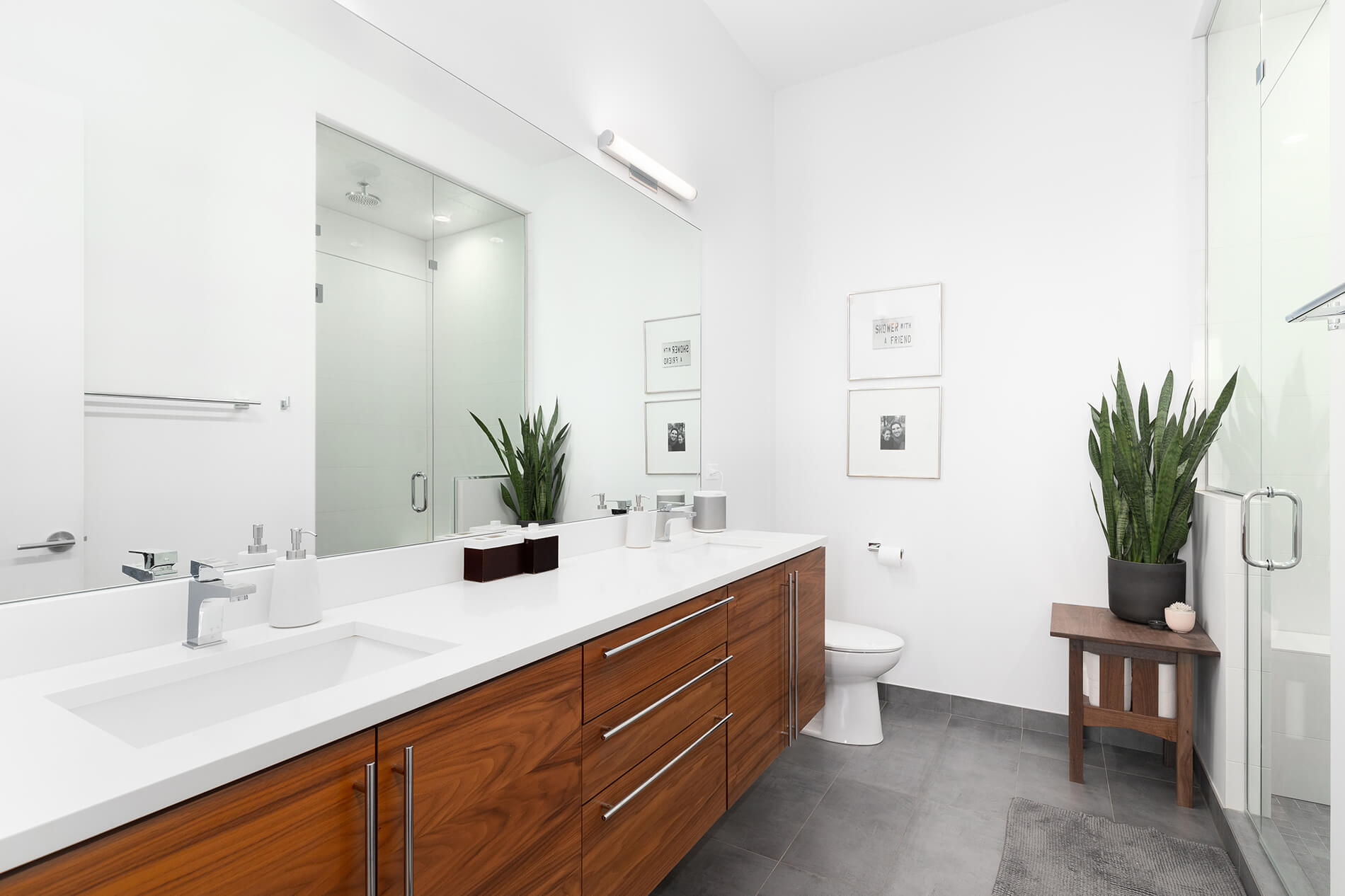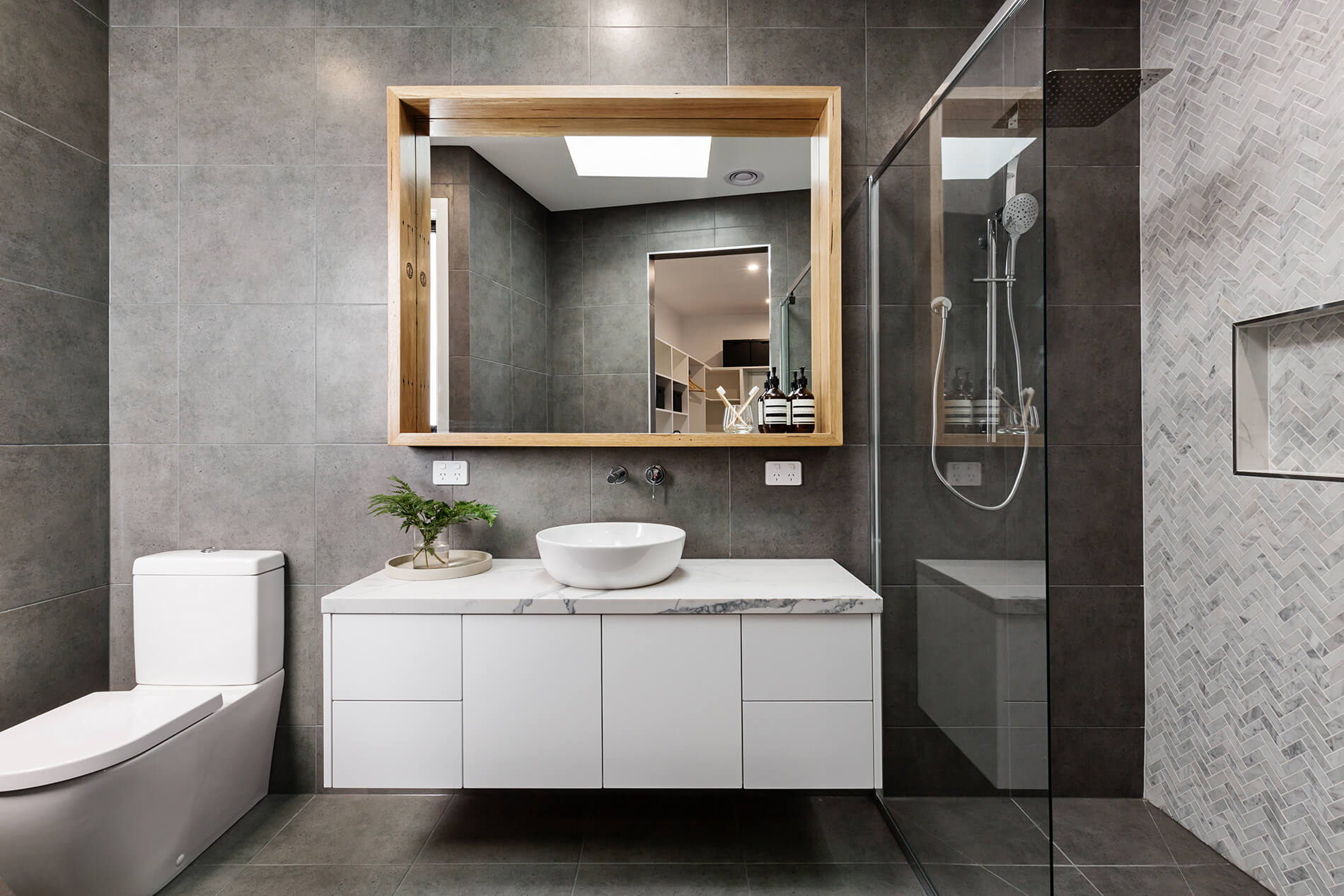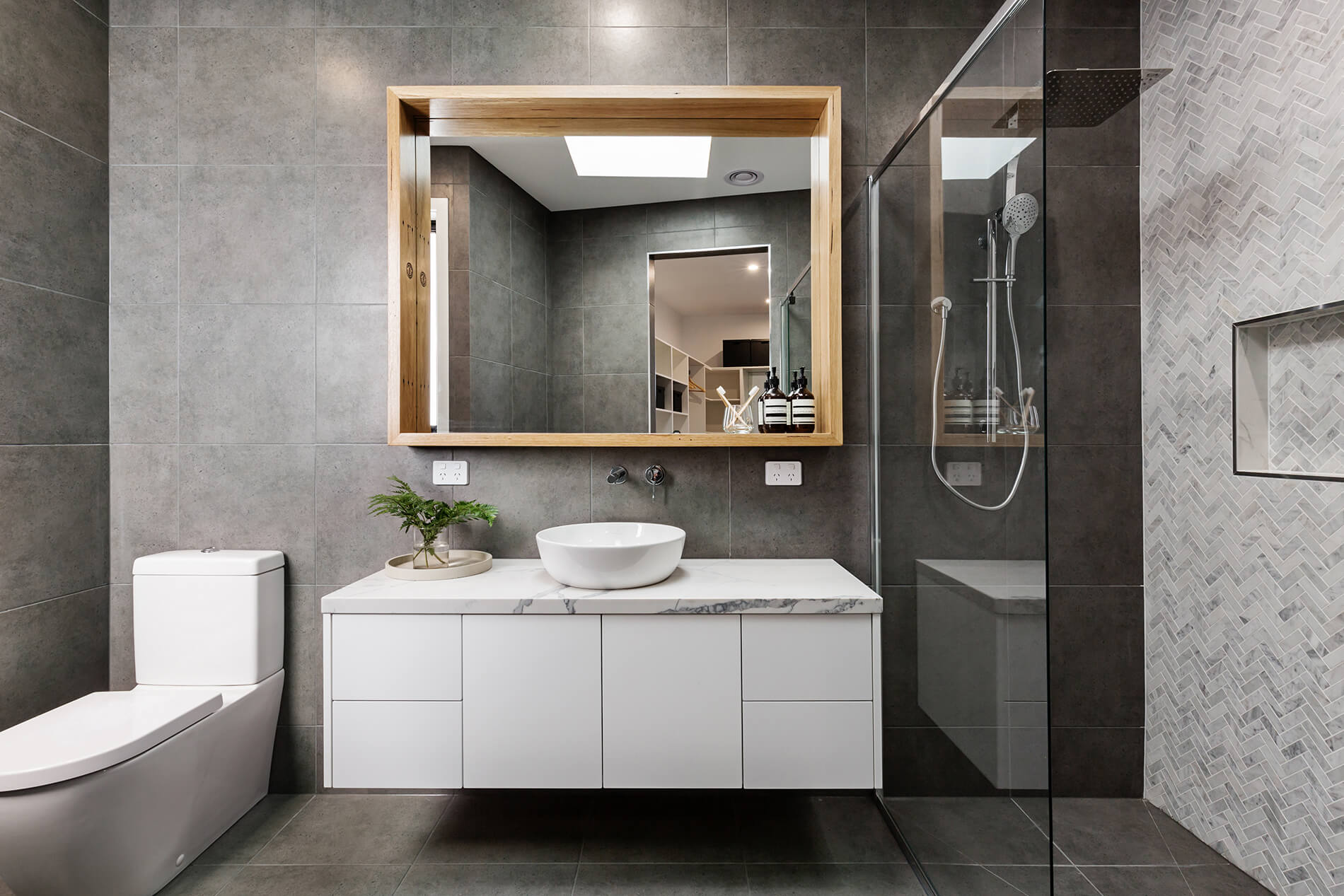 Bathrooms l En-Suites l Wet Rooms
At Dundee Bathroom Renovators, we aim to become your one-stop service provider for all your bathroom installation and renovation needs. With this, we provide a complete service package so you don't have to worry about hiring a separate handyman, carpenter, or electrician. We have everything covered; all you have to do is sit back and relax as we build the bathroom of your dreams.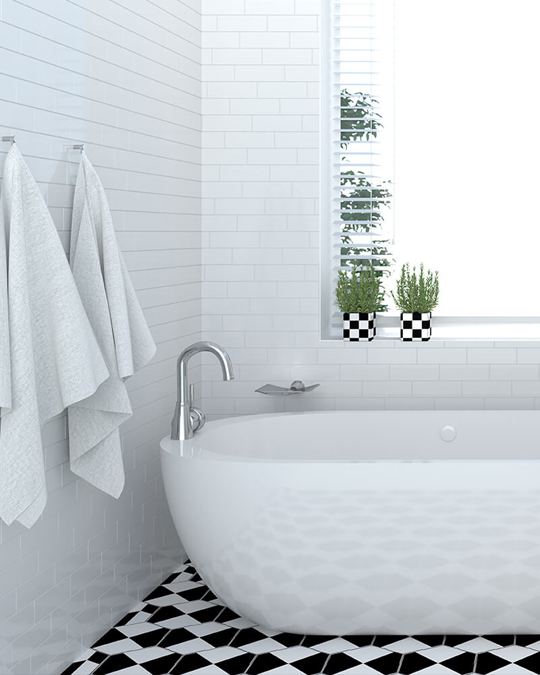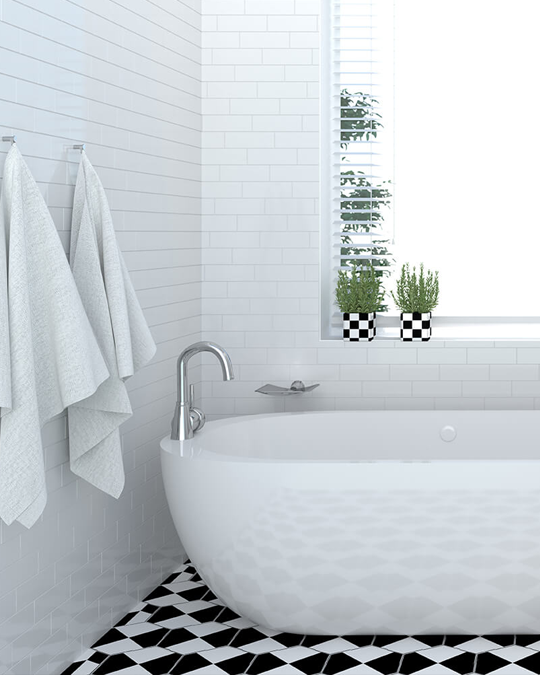 Whether you want a new bathroom installed or renovate an existing one, our professional bathroom designer will help you put all your ideas to life. No matter how big or small the space is, we can come up with a layout that will maximise the space without compromising your comfort and safety.
Our bathroom designs focus on both aesthetics and functionality. We take into account the unique needs of every client – such as those that need upgraded safety features for their kids or elderly family members or those that want luxurious bathroom specs for a more relaxing bathroom experience.
We can design bathrooms from scratch, or we can help you improve that one that you already have in mind. In other words, we don't impose our ideas. We listen to our clients' needs and preferences, and we start from there.

Some home and business owners already have a full bathroom design in mind, and they hire us to install them. Some ask us to help them come up with the design and do the installation, too. Whatever your choice is, we can handle it. Our team of bathroom fitters cover plumbing fixture installations, electrical works, and all carpentry needs. We install new showers, baths, towel rails, racks, cabinets, mirrors, and a lot more!
The installation process brings a lot of inconveniences to the household, but our team will make sure that the whole process will be a breeze. We follow safety protocols, and we get the job done right the first time – all the time!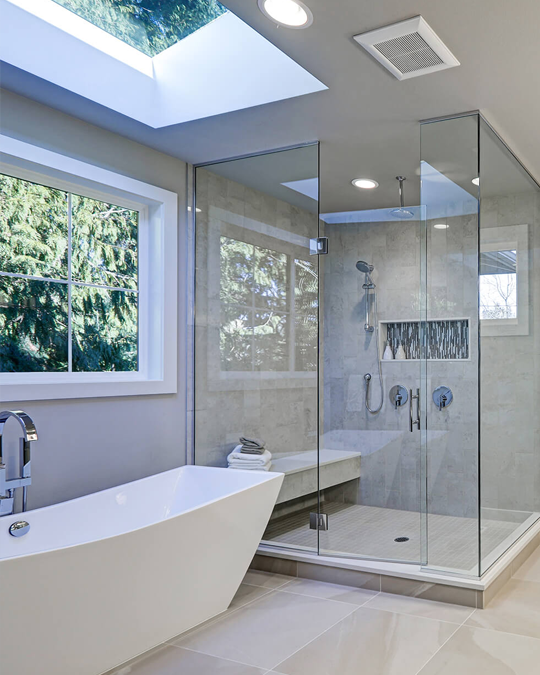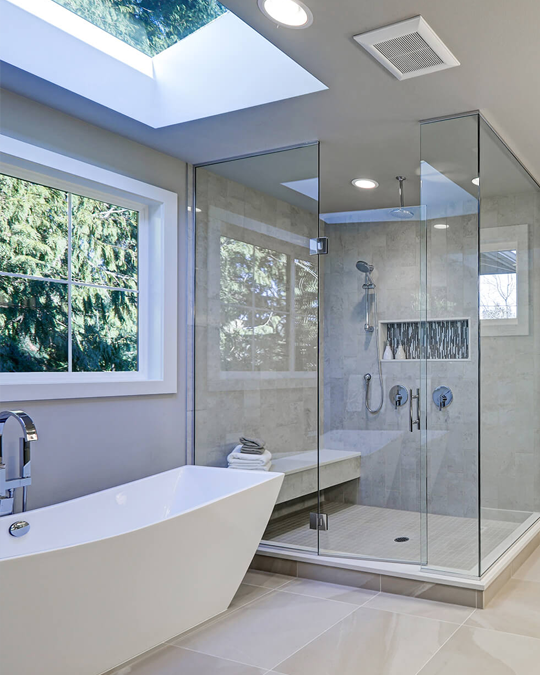 Tiling and Electrical Work
These areas of bathroom renovation must be left to the experts. Choosing the right tiles can be very tricky, much more the installation. The bathroom floors and walls always get wet; hence, durable tiles must be used. Moreover, tiles must be properly installed. Otherwise, water can easily seep in easily and cause serious damages that require costly repairs.
Similarly, electrical works must only be done with skilled and trained professionals. Not only because it is dangerous to work on, but it is also potentially dangerous to the household if done wrong. At Dundee Bathroom Renovators, we guarantee high-quality results with our tiling and electrical work.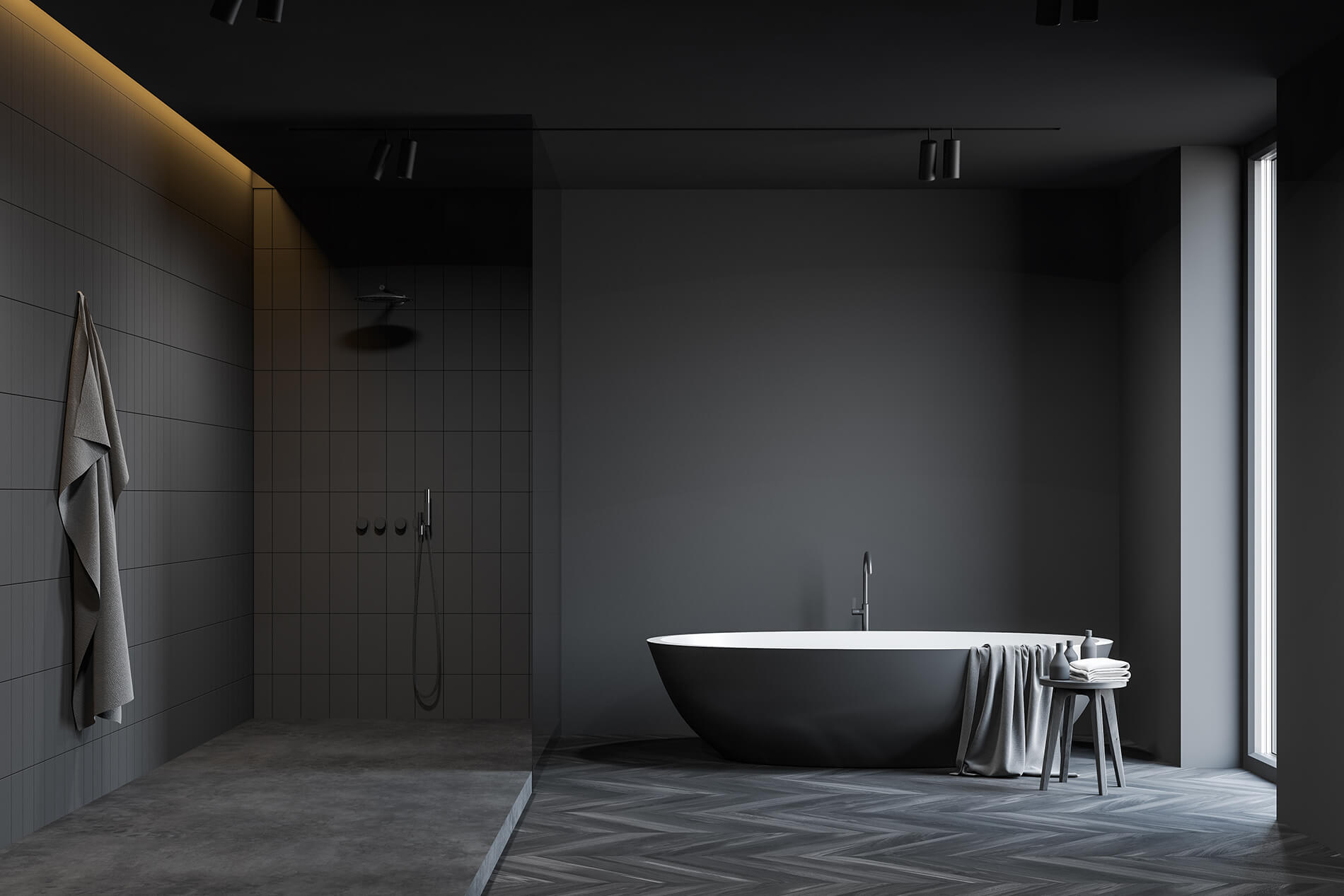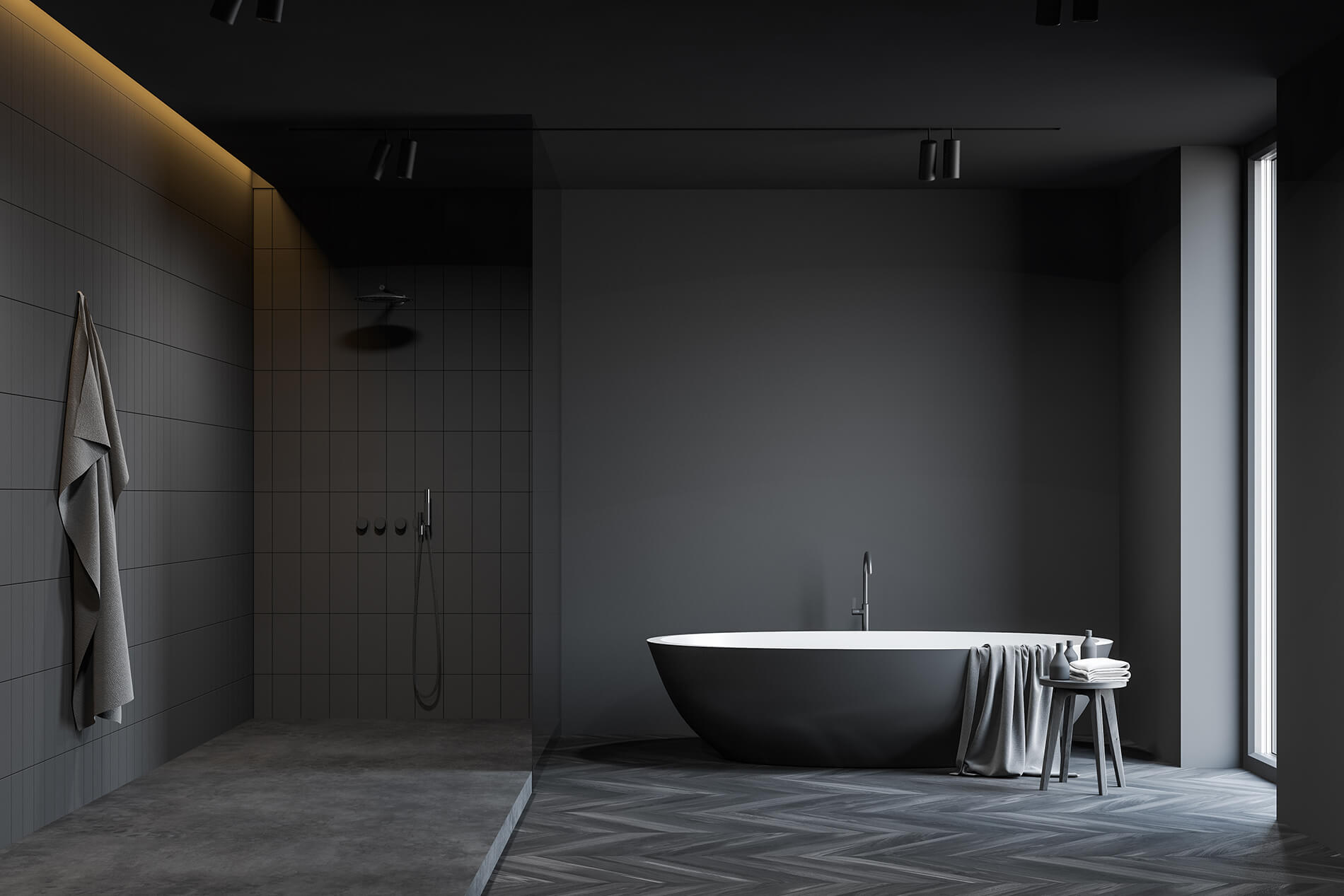 Hiring a professional bathroom fitter guarantees you of a hassle-free and stress-free bathroom renovation project. If you choose Dundee Bathroom Renovators, you can enjoy the following benefits: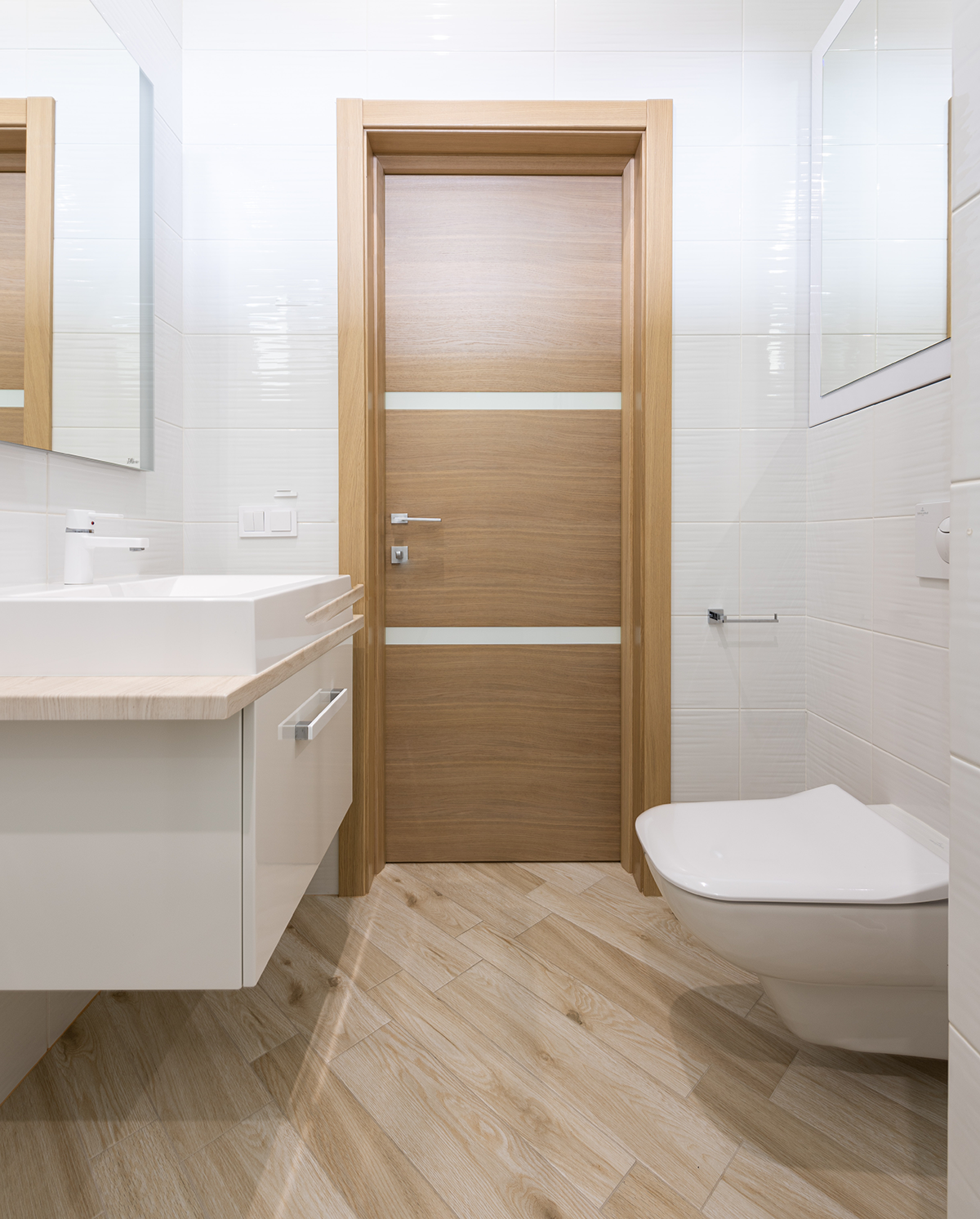 Cost-Effective Service Packages
Choosing us means getting all the services you need to build your dream bathroom. You don't have to spend a lot on hiring other professionals to work on areas that require high level of skills because we have them all in our team. We offer a comprehensive range of top grade bathroom fixtures and accessories from reputable manufacturers and suppliers that will suit your taste and budget.
High-Quality Work
Bathrooms are the most used and abused place in every residential or commercial property. This area is often the first one to wear out. This is especially true with poorly-designed and poorly-constructed bathrooms. With us, you can have that peace of mind knowing that every piece of tile and all the plumbing and electrical fixtures are accurately installed and will serve you for many years.
Exceptional Customer Service
When you choose us to be your bathroom fitter, we guarantee that you will have the best bathroom renovation experience. We work closely with our clients, and we make sure they don't get lost in the process. Our team will provide updates on the status of the project from the start until completion. You always have the final say in every phase of the project.
Honest Pricing
One of the top concerns of home and business owners that hold them back from hiring a professional bathroom fitter is the cost of services. With Dundee Bathroom Specialists, we guarantee no hidden fees and surprise charges. Tell us how much you are willing to spend for the project, and we will help you come up with a bathroom design that won't break the bank.
The Experts in Bathroom Fitting
Do you plan on building a new home with a bathroom that represents your style and personality? Or perhaps a bathroom that will accommodate your family's growing needs? Whether it is for personal or business use, new installation or renovation, our bathroom fitting services will surely bring that bathroom design you have in mind to reality. We also recommend our friends Darwin NT Bathrooms if you're over in Australia.
Frequently Asked Questions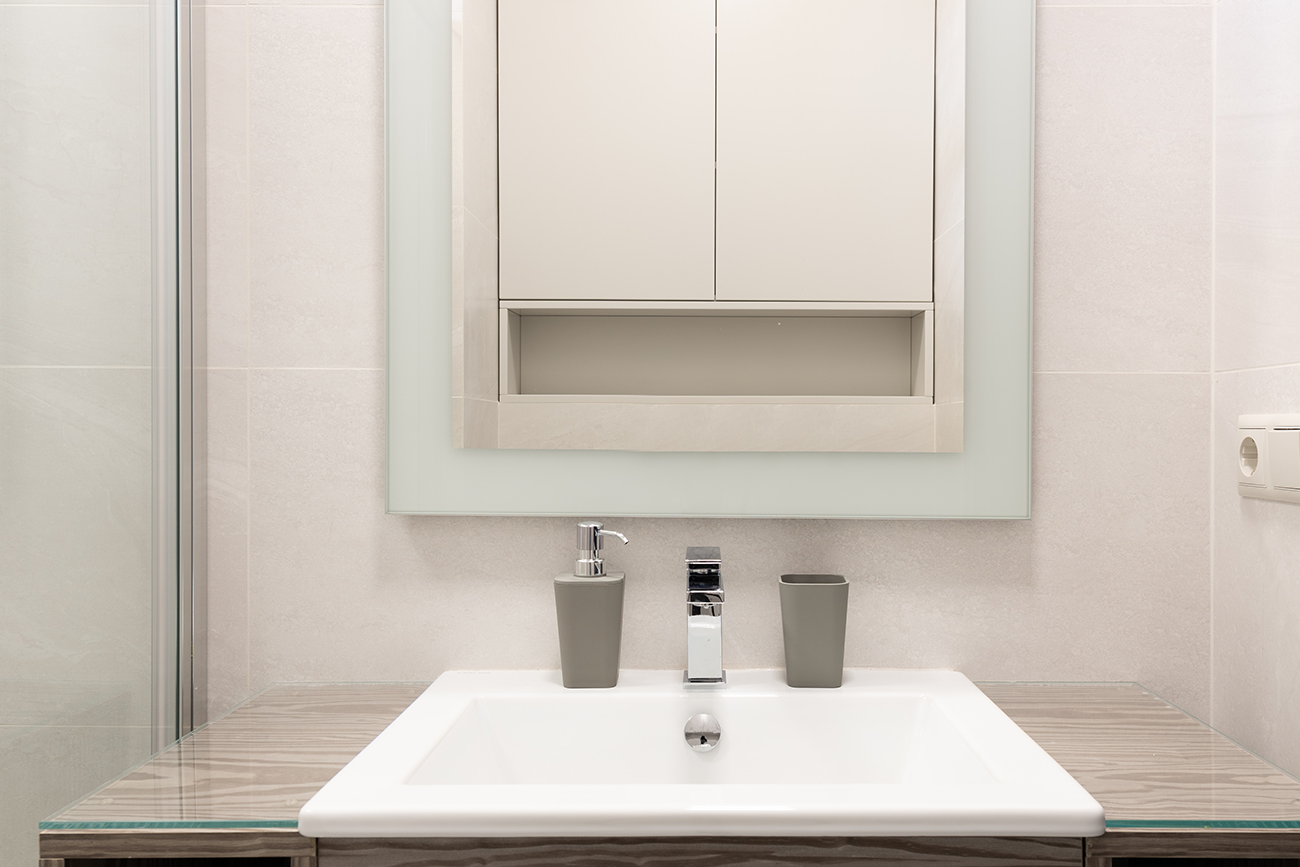 Your Title Goes Here
Your content goes here. Edit or remove this text inline or in the module Content settings. You can also style every aspect of this content in the module Design settings and even apply custom CSS to this text in the module Advanced settings.
How much does it cost to fit a new bathroom in Scotland?
In Scotland, the cost of fitting a new bathroom typically varies from £2,750 to £8,500 or higher. The overall costs depend on different factors – size of the bathroom, materials, plumbing and electrical works. Luxury bathrooms may cost around £9,000 or more. The amount of labour required may also affect the total costs.
Can I renovate my bathroom myself?
Do-it-yourself bathroom renovation is very common and quite practical. However, it is important to understand that this project requires high level of skills, experience, and equipment. Unless you have all this, you must not do it on your own. Otherwise, you will end up spending more on costly repairs due to improper installation.
Remember that no matter how expensive your materials are, it won't be able to serve you for a very long time if they are installed the wrong way. Hire a trusted professional and you surely won't go wrong.
What is the most expensive part of fitting a bathroom?
The biggest chunk of the budget for bathroom fitting often goes to the plumbing fixtures, which include bath, shower, sink, taps, and toilet. You need around £700 to £900 for all this. However, it could go lower or higher depending on the type of materials you choose.
What tiles should I use for my bathroom?
Choosing the type of tiles for bathroom walls and floors is very challenging and crucial. You have to take into account the fact that bathroom walls and floors are always exposed to water and moisture. With this, you must choose the tiles that can withstand all these elements. Among the top choices include porcelain tiles, as it is highly durable, water proof, and not very expensive. Moreover, it offers a wide range of choices for designs and styles that will complement with any bathroom theme and décor.
How long does it take to fit a new bathroom?
How long it takes to fit a new bathroom basically depends on the amount of labour needed to be done and the size of the area. Stripping walls and floors, if necessary, is the most time consuming part. It may take a day or more to finish. Typical bathroom fitting could take as long as two weeks. For luxury bathrooms, it will take up as long as three to four weeks or more. The skills, experience, and the equipment used by the professional bathroom fitter should also be considered.
Today is the best time to get started with your much-needed bathroom renovation. Give us a call and get a free consultation.
** Disclaimer – This website is owned and managed by a marketing agency, referring enquiries. The website owner is 3rd party – All enquiries are carried out by this contractor. The liability for any loss or damafe stays with the contractor who carries out the work.